The endless cycle between order and passion
July 2002
5 min. documentary about Public Dreams Society's Illuminares Lantern Parade.
Music: Live soundtrack.
Responsibilities: Producer/Writer/Camera/ FCP-G4 Editor
Context
Crew
Story Notes
That year, the contrast was obvious: gamellan music versus tribal chants.
Since I didn't get much good night footage, I inverted the time line.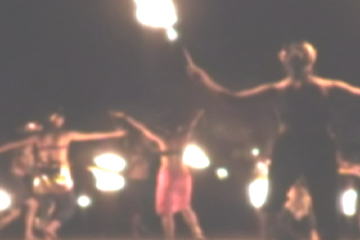 Production Notes
Editing Notes
Easy. The timeline flew backward. I added a repeat cycle, like a loop, to showcase timelessness between cold and warm, mental and passionate.
Sound Notes
I didn't know how to play with Sound. I still don't.