Even Vancouver has them.
Even Nelson has them.
Will Thomas, below, middle has investigated chemtrails for five years. His video includes a comment by Libby Davies, Vancouver East MLA.
Scalar Energy Vortex and other chemtrail-related videos can also be found on Google Video.
Me, I keep falling sick.
I keep watching my friends and other people falling sick within 2 or 3 days of a major spray, and run to their ignorant doctors, themselves sick.
I keep watching my blue skies turn silver haze.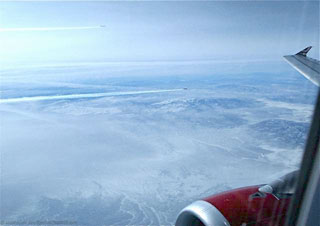 I keep watching my weather play yo-yo.
No Sir. We're not alone.