You know these 3 sides of IKEA:
1) The furniture giant;




2) The automation giant, as seen in the National Geographic Mega Factories Series;




3) The strong base of Ikea Fans worldwide.

4) The IKEA foundation that gave to Haiti last 2010.
You also know
4) some good Haitian artists, Diaspora and/or natif/natal, particulary 2d arts ( like painting, drawing etc.) and textiles (like sewing, designing etc.),

Insert your urls here.
Now, check the IKEA online catalog of your country.

Search for the SELMA Chair from the PS line.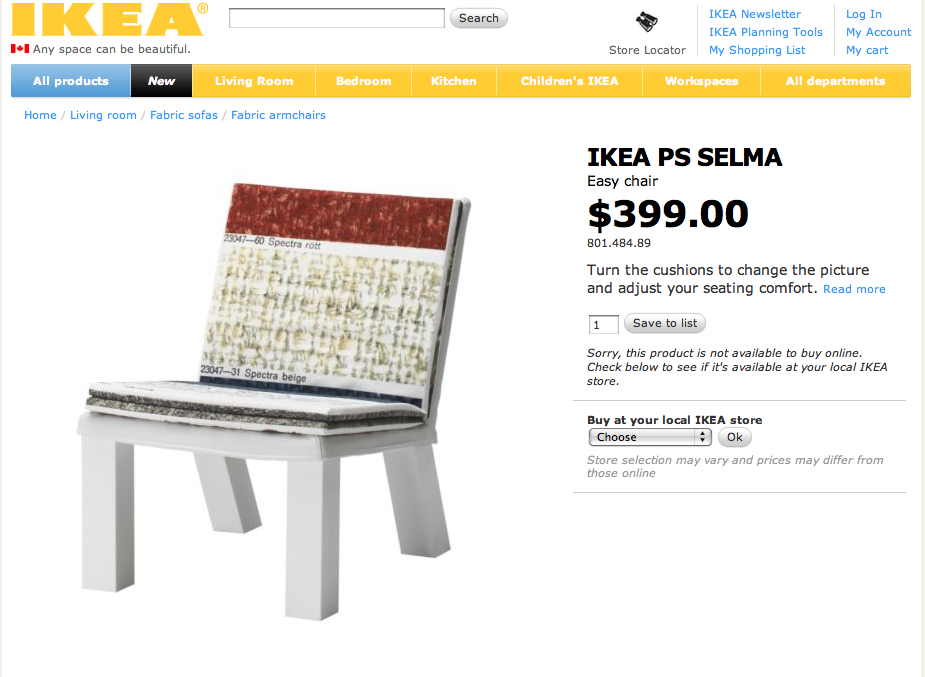 Notice it comes with 5 cushions.
These set of 5 cushions have their patterns designed by Ikea Sweden, then are sewn and filled by Polish Ikea workers in the same factory that makes the other pieces for the Selma chair.
Now, how about 5 Haitian patterns?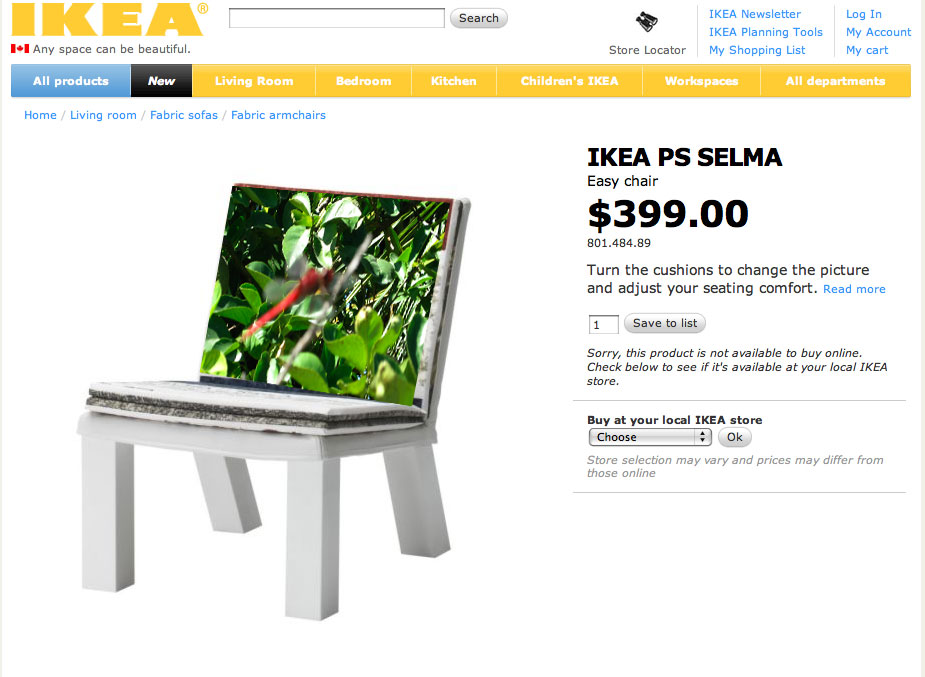 Co designed by IKEA and Haitian artists.
More choices for your IKEA Selma chair = more funds to the IKEA Foundation = more help for Haitian children.
IKEA Sales + IKEA Marketing + IKEA Design + IKEA Fans + IKEA Foundation = Bliss.
All they need is to be contacted.
I figure that in 6 months IKEA and a group of Haitian artists should be able to roll out a new Selma chair set of cushions and a IKEA Foundation training project for Haitian women artists by IKEA employees.
Worldwide, or at least where they sell Selma.
A preliminary search on LinkedIn.com gives 6,272 profiles for IKEA employees.

Who do you know on

who can champion the idea from inside IKEA?
Who do you know who can talk design, textiles and manufacturing with Haitian artists and IKEA Creatives?
Who do you know who can help edit clips from the National Geographic Society doc for a short viral to spread around?

Let's get started.
Thanks in advance for your help.,
Cheers,
Claude-Michel